The second day of the Shanghai Major main event started with the other two series of the first round of the upper bracket. Then, the second round of the lower bracket eliminated more teams for the tournament.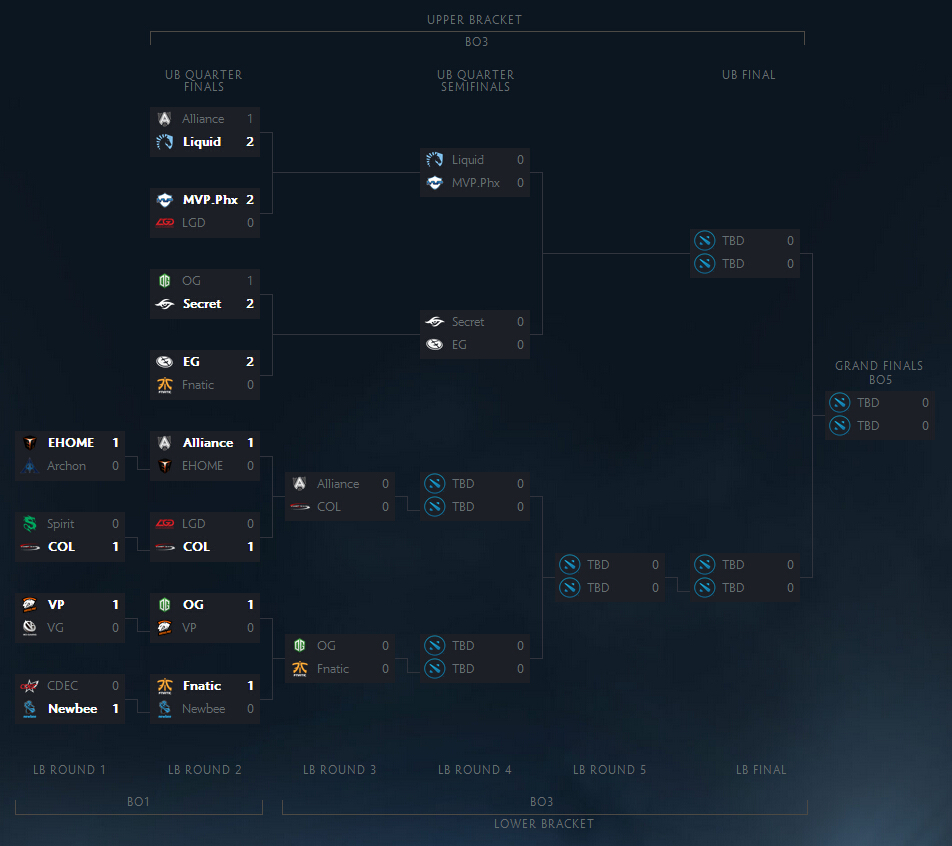 In the third match of the upper bracket Round 1, OG was facing Team Secret. OG won the first game with the excellent strategic execution but Team Secret defeated them in the next two games and advanced to the next round.
  In the last match where Evil Geniuses faced Fnatic, Evil Geniuses were doing much better in the pace control and teamfights and they won over Fnatic with a score of 2-0.
  Next was the four best-of-one matches of the lower bracket Round 2. In the match of Alliance versus EHOME, Cty played Dark Seer as a strategic adjustment which turned out not so well against the powerful Alliance.
  In LGD Gaming versus compLexity, they were neck and neck in the early and middle game in both gank and push. But one teamfight in the middle game broke the balance and LGD was trying hard to defend against compLexity's advantage and lost the game.
  In the third game of the lower bracket Round 2, OG and Virtus.Pro both drafted for teamfights. With a constant advantage in hand, OG finally defeated Virtus.Pro.
  While in the last game, Newbee as the only one Chinese team left in the arena eventually was defeated by Fnatic and eliminated from the tournament.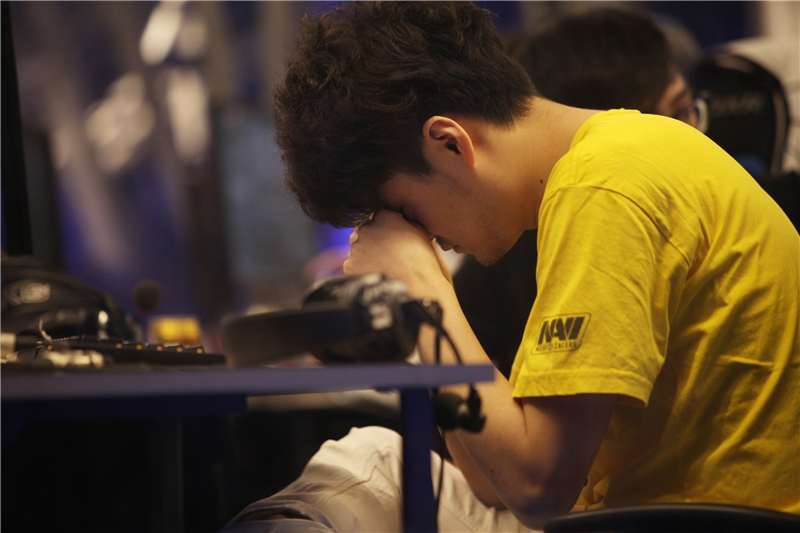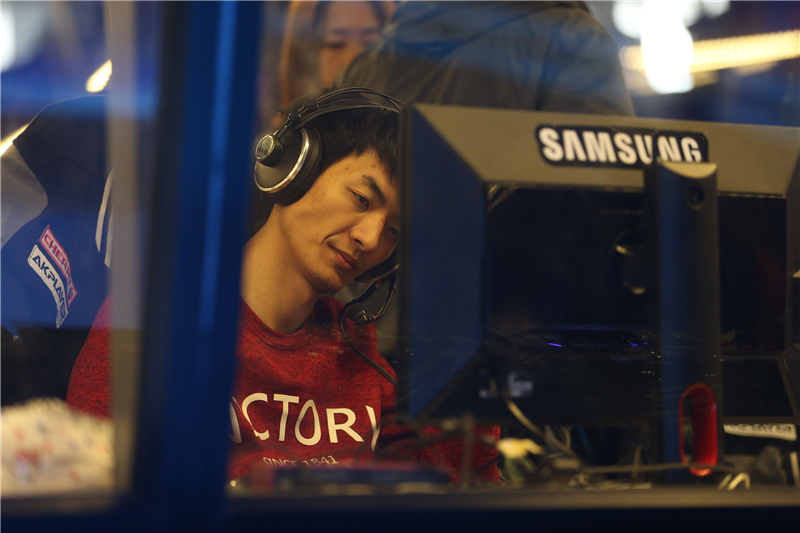 [Today's Result]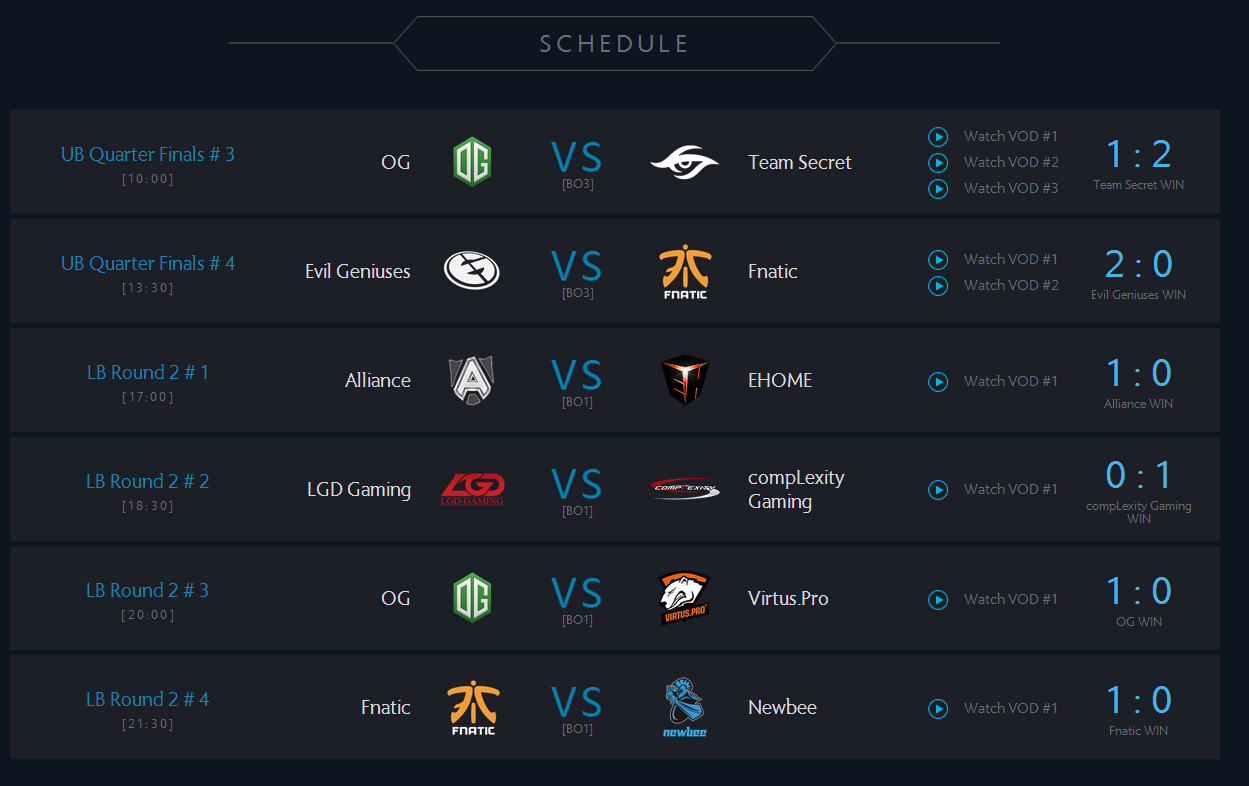 [Tomorrow's Bracket]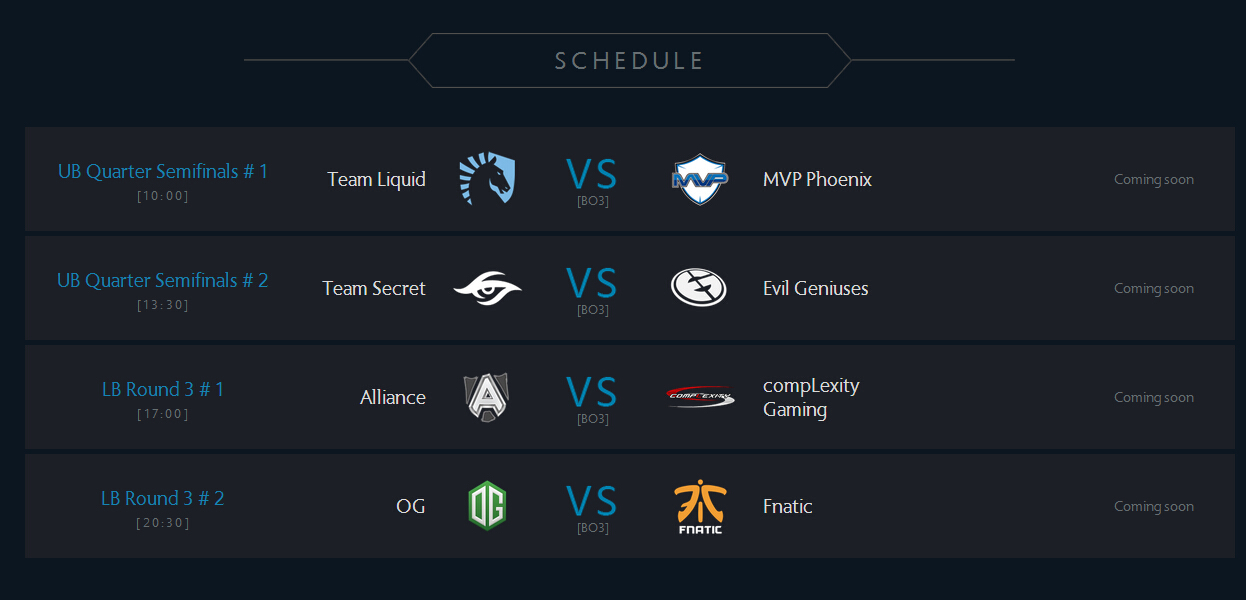 On March 4 the Playoffs feature both two best-of-three matches for the upper and lower brackets. Watching the tournament in-game will earn you item drops by chance. Also, you can cast vote for MVP when you witness the destruction of the Ancients or watch replays. Once cast, you can see real-time voting stats compiled from all the other fans watching along.
  Meanwhile, a new Dota 2 music bundle from JJ Lin and his team has arrived in the client to celebrate the Shanghai Major, which contains a legendary music pack and mythical Templar Assassin item set. If you purchased by March 6, you will receive an 'Exalted' quality on the item with an additional 30% discount. When the Shanghai Major ends, the bundle will be sold with the normal price of $9.99.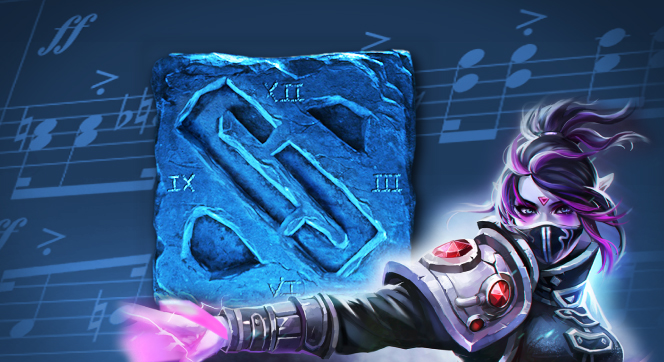 Thanks to ASUS, Jingdong, SteelSeries, DXRACER and Samsung for the support to the Shanghai Major.