The third day of the Shanghai Major has seen even more intense battles between the remaining eight teams.
  Starting with the Upper Bracket Round 2 #1, where the black horse MVP.Phoenix faced Team Liquid, the audience witnessed two matches of dominating forces of Team Liquid. MVP.Phoenix fell into the lower bracket.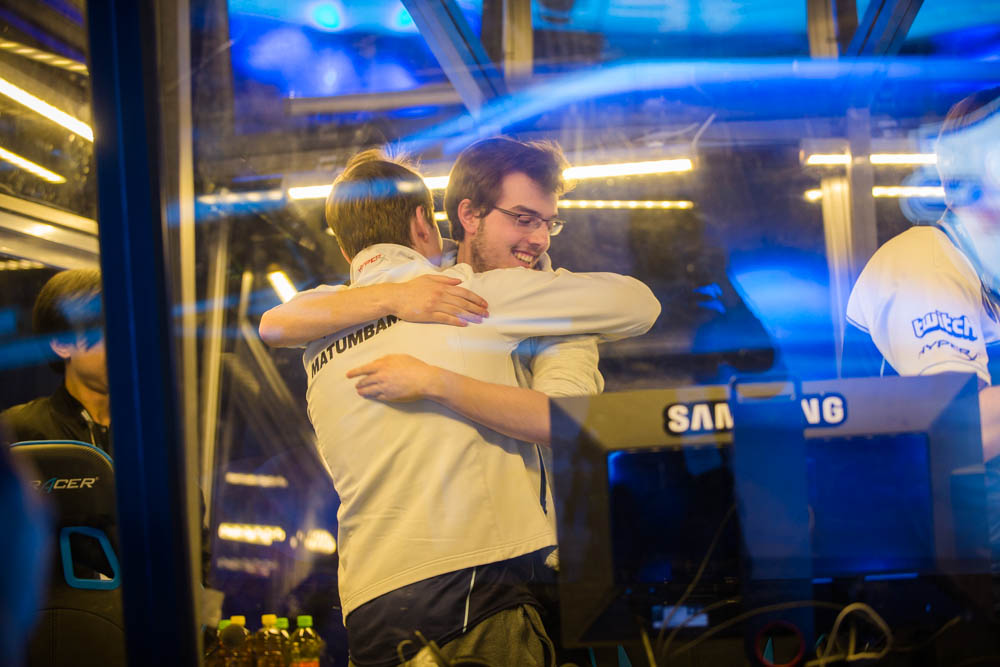 The Upper Bracket Round 2 #2 was the epic battles between Evil Geniuses and Team Secret. After one victory for both teams, the third game was crucial to decide who would advance to the next round. With all barraxes destroyed by Team Secret, EG decided to gamble and march straight into the rival's base. However, even with two divine rapiers in Sven's hand, they lost the teamfight, and the game. Team Secret advanced to the final of the upper bracket.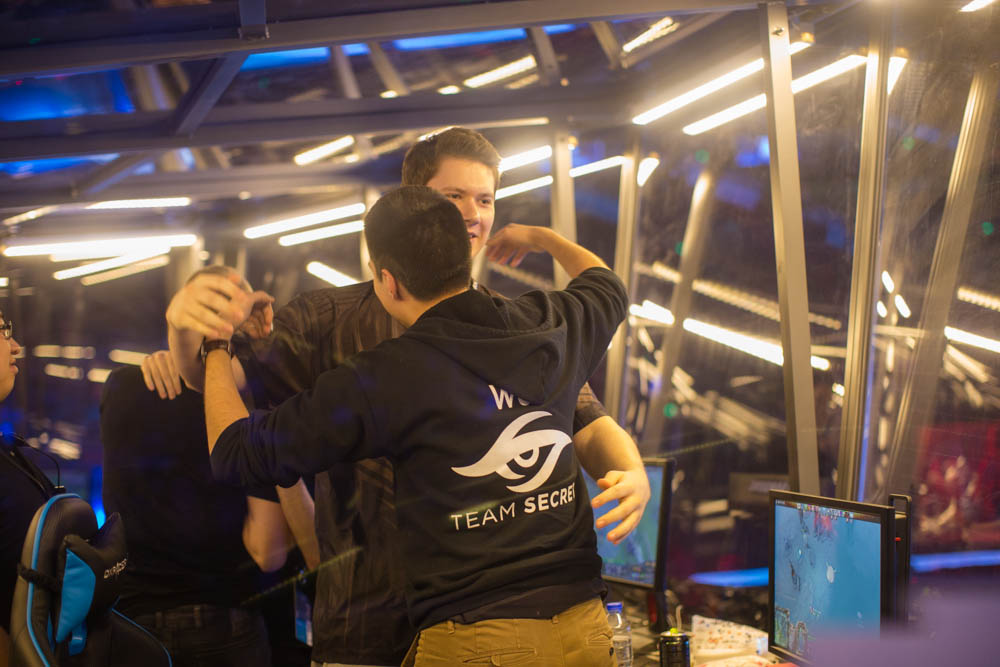 The Lower Bracket Round 3 #1 was between Alliance and compLexity. With the great performance and toughness, compLexity won Game 2 and 3 after a loss in Game 1 and advanced to the next round of the lower bracket. Alliance, however, was eliminated.
The last series was the Lower Bracket Round #4, OG versus Fnatic. Midone of Fnatic did so well as the mid solo and helped Fnatic defeat OG with the score of 2-1. OG, the champion of the Frankfurt Major, was eliminated.
[Today's Result]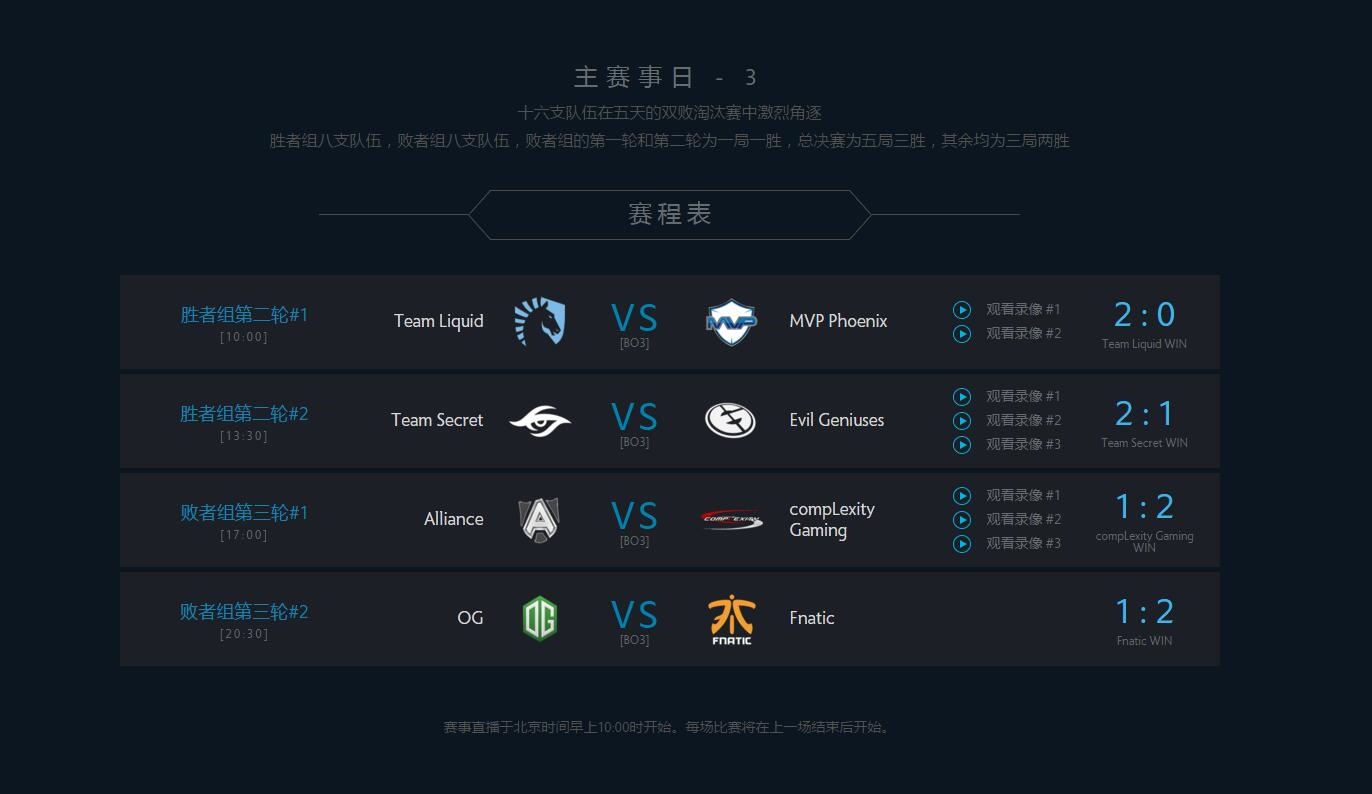 You can visit the Shanghai Major website for VODs if you missed any of the matches. You can also get the latest news of the Shanghai Major here.
[Tomorrow's Bracket]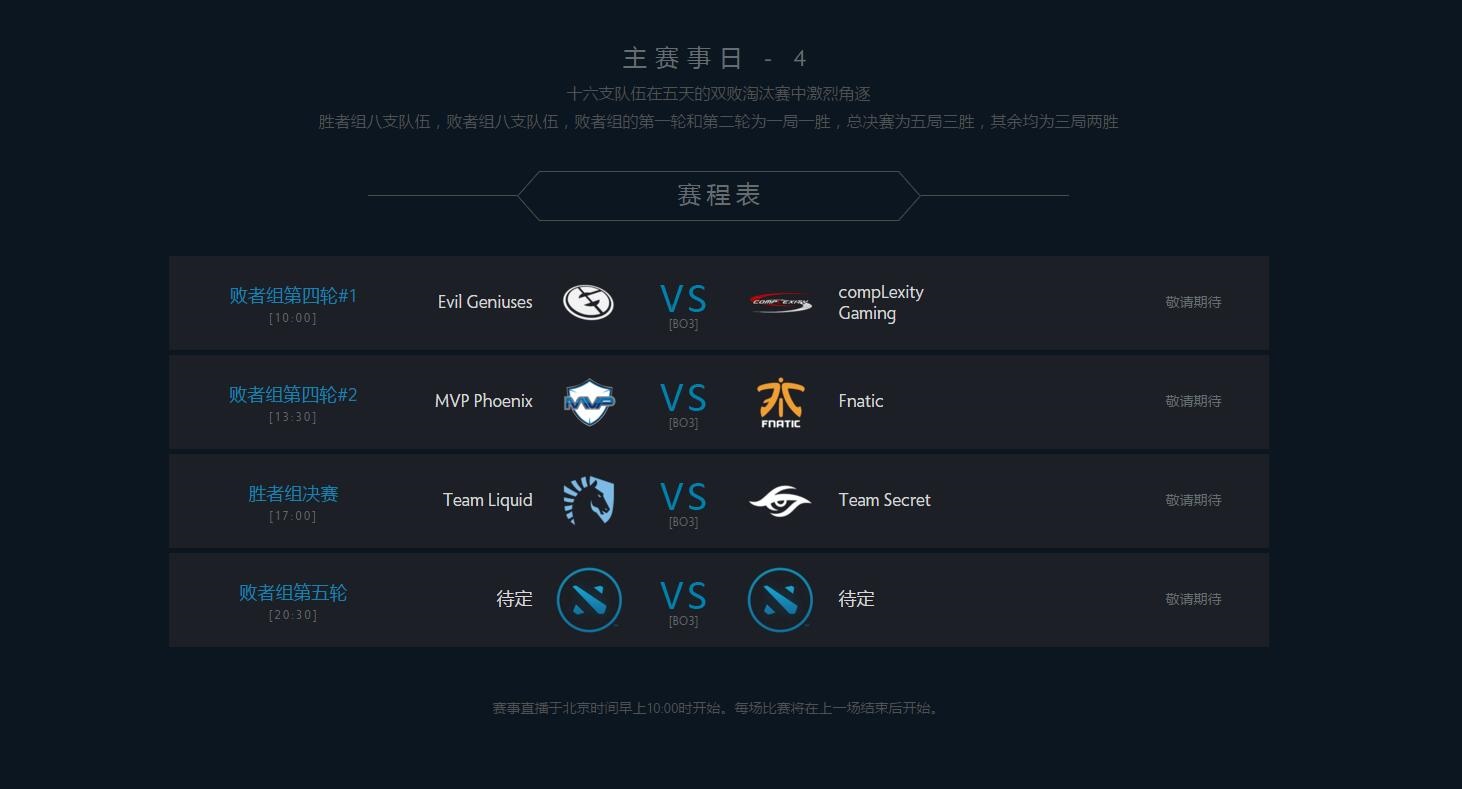 Thanks to ASUS, Jingdong, SteelSeries, DXRACER and Samsung for the support to the Shanghai Major.